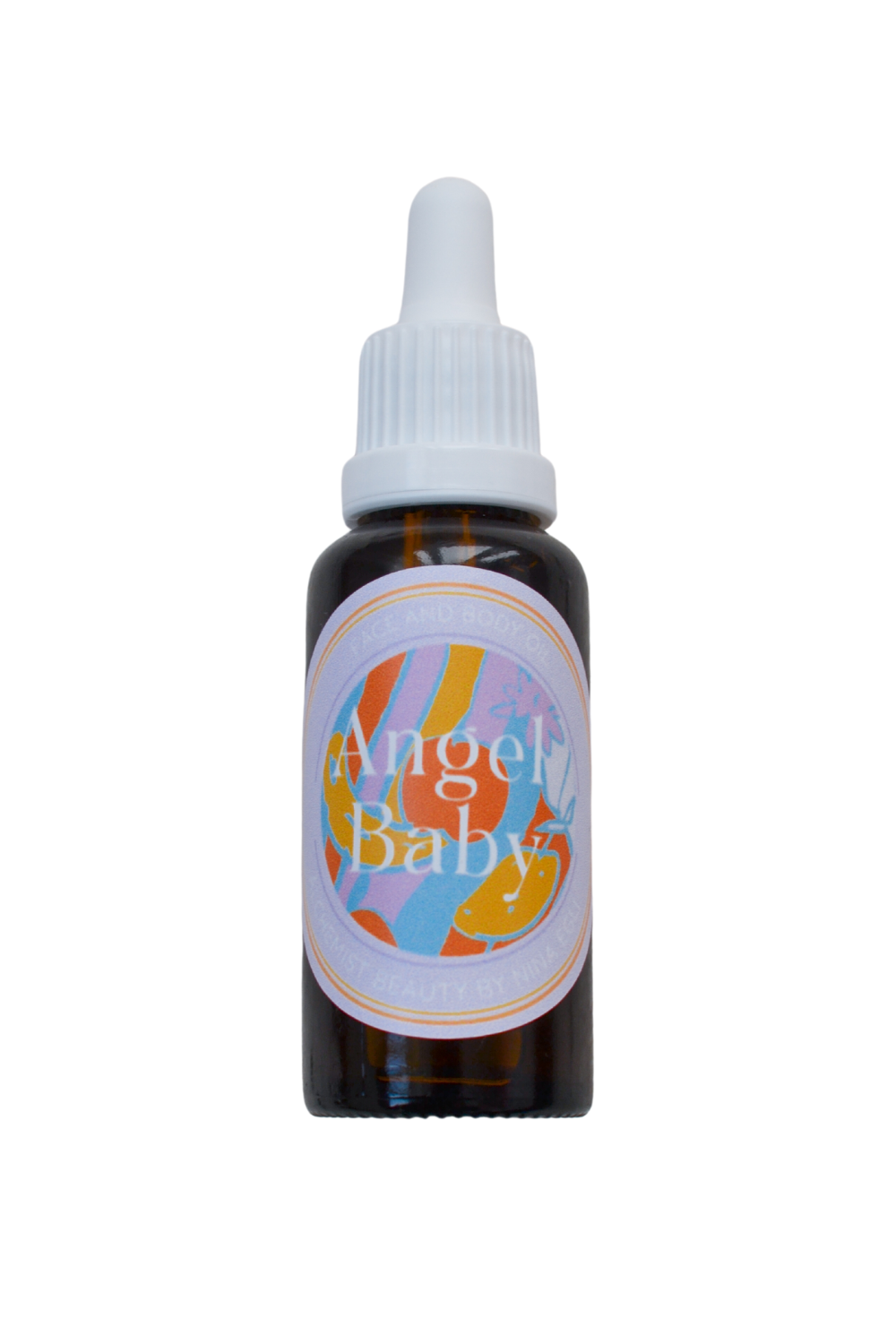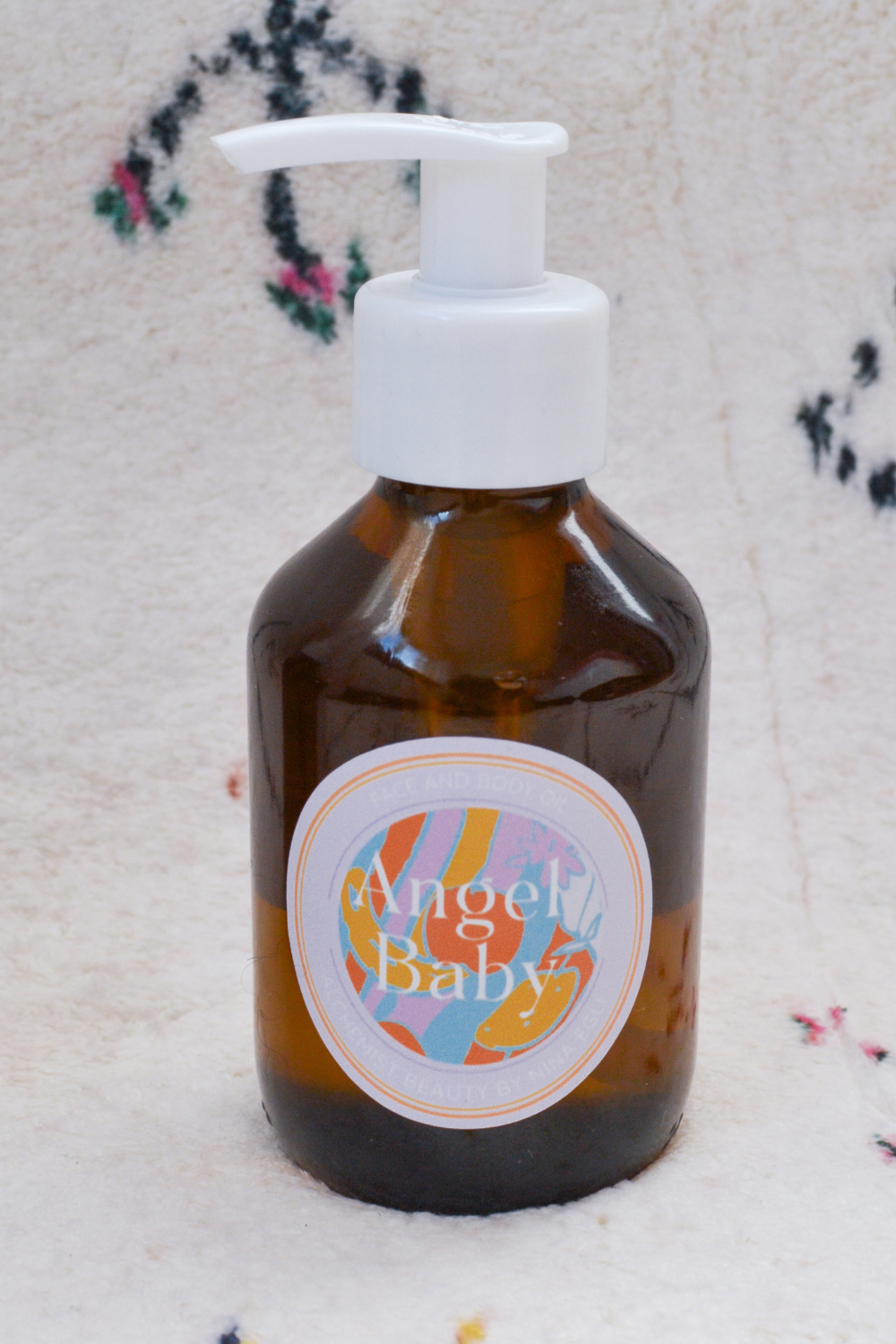 Angel Baby face, scalp & body Oil 👼
An all over oil blend, using the mystical and botanical properties of herbs and oils to inspire golden slumber, nourish delicate skin and soothe the nervous system and little skin irritations. It feels like a protective, golden bubble - for angel babies of all ages ♥️
The Angel Baby oil is also perfect for a gentle foot or scalp massage before bedtime.
Ingredients
Dried herbs, solar infused in beautiful oils with love:
Rose- unconditional love, balance
Chamomile - soothing, nurturing, for a bright mood, calms restlessness
Calendula- healing, herbal sunshine, anti-inflammatory
Ysop - antiseptic, protective, dispels negative energy, clears stagnant emotions
Lavender - the all around healer, anti bacterial, cleansing, calming
Oils: olive, almond, grapeseed, jojoba
Essential oils: sandalwood and sandal leaf -reduces dryness and replenishes the moisture in skin, calms the mind, soothes the skin
How does it smell?
woody, sweet and like milk and honey.

If you want to sample it, check out the trial vial for free and I will send you a sample.